The Christian Union Primitive Baptist Church is the offspring of the Friendship Primitive Baptist Church founded by the late Elder Dave V. George. After pastoring Friendship Primitive Baptist Church from 1937-1950, there arose a sharp contention that ruptured the shepherd-flock relationship. As a result of their inability to dissolve the differences, Elder George was relieved of his pastoral responsibilities after 14 years of service.
When welcome became a stranger there, Elder George shook the dust from his shoes and began an immediate search for a new location to organize a church. It was during the month of February of 1950 that Elder George organized, in the home of Queenie Sanders on Boyette Street, the Christian Union Primitive Baptist Church with two Deacons. Namely, Troy McMiliian and Willie Powe, both deceased, and a few members who followed him from Friendship Primitive Baptist Church, along with neighbors and friends.
As the congregation grew, it became necessary to seek her own and larger facilities. God opened doors and a tract of land became available on the corner of Chastang Street and Bragdon Avenue, which at present is Mobile Street and Bragdon Avenue. Elder George, accompanied by Jimmy Walters, expressed the Church's purpose and need for the property to the owner. After expressing their sentiments, Mrs. Anna Davis agreed to sell the property for approximately Three Hundred Dollars ($300.00). The late Deacon Stratman Calhoun had the distinct and historical honor of delivering the first note on the property in the amount of Twenty-Five Dollars ($25.00). So, in August of 1950, the Church relocated on Chastang Street (now Mobile Street). The Lord added to the Church such as should be saved. Not having a baptism pool, the first candidates were baptized at the Trestle, in the Three Mile Creek, behind Hawkins Paper Mill, which is now called The Mobile Paper Board, and later at the El Bethel Primitive Baptist Church at 455 Live Oak Street under the pastorate of the late Elder Terry M. Baits.
With the continued growth of the Church, the meeting place became too small for the congregation. In the heart of that crisis, Elder George received the vision and accepted the challenge to build an adequately equipped Church edifice. This undertaking commenced within the year. Elder George practically built the Church edifice by himself with the exception of a few men who would come by at random and help for a couple of hours. The Church was still growing during the construction period, so to accommodate the crowd, when the edifice was suitable, yet not complete, the meetings were held within the construction site. Off and on, it took about two years to complete our present sanctuary, which has now been standing for over 40 years.
After the Church edifice was complete, the late Mother Willie Mae George, wife of the late Elder Dave V. George, erected a kindergarten to serve as a catalyst to reach children in the community under religious influence to help grow the Church's Sunday School. She canvassed the neighborhood and received enough children to began her first class in September of 1952. She was a great access to the outreach and teaching ministry of the Church. Due to illness, her last class was the graduating class of May 1961. She departed this life in January of 1962.
Elder George was a profound and exceptional preacher. He was compelled to spread the Gospel beyond this community to those in the hedges arid by-ways as well. Therefore, in 1960, a broadcast was introduced to Mobile, aired live from the sanctuary of the Church every Sunday, over WGOK Radio Station. As a result of this radio ministry, many souls, both near and far, were reached, drawn, and added to the Church. Unfortunately, Elder George took ill During his illness, Elder Jack Arnold was assisting as much as possible in carrying out the order of worship and preaching the Gospel. Elder George ordained Stratman Calhoun. CIem Randolph, Strother Packer, and James Casher to assist him in the work of the Church. Brother Fletcher Carter joined as a deacon and was put on the board. Elder George served faithfully as pastor until his passing in August of 1962.
At the passing of Elder George, the Church began to seek God's guidance for a leader. The Church was not led to go abroad to bring in some popular figure, but to stay within its own vicinity and to choose one among themselves. When the sheep-fold received an answer from the Lord, they did not procrastinate, nor prolong, but approximately three months later, in November of 1962, Elder Jack Arnold was elected to serve as the second pastor of the Christian Union Primitive Baptist Church. His pastorate was short, yet full of faithfulness. Due to his illness, he became unable to fulfill the office of pastor to its desired expectation. Early in the year of 1965, Elder Arnold was relieved of pastoral responsibilities, due to illness.
In March of 1965, the Church made a call to Brother Prince Milton to serve as pastor. At the time the call went out, Brother Milton was not ordained. In May of 1965, Brother Milton went before the Presbytery for examination and was ordained and accepted the call to serve as the third pastor of the Christian Union Primitive Baptist Church. Under Elder Milton's leadership, the Church grew to higher heights. During the pastorate of Elder Milton, other ministers served at random on the odd Sundays. Outstanding among these ministers were Rev. George McMillian, whose gift of preaching and Christian life was instrumental and advantageous to the continued growth, both spiritual and financial, of this Church.
During the pastorate of Elder Milton. he ordained six deacons. Namely. Will Goodman, Edward Dandridge, Willie Albert, Henry Crenshaw, Willie Carmichael, and T. B. Smith. Deacons Oliver Foster and James Gormon joined as deacons and were put on the board. In the summer of 1977, the property of John and Ruvat Williams. which lies adjacent to the Church's present property became available. A meeting of the Church was held at which time the Church authorized Allen Knight, the late Hudson Smith, and the late Oliver Foster to sign the Church into a $8, 438.60 debt through Merchant National Bank(now Regions Bank) which has been paid in full.
In July of 1983, due to a shortage of men on the Trustee Board, at the recommendation of Elder Milton and Brother Margaret G. Randolph, Chairman of the Board, six women were carried before the body, approved, and added to the Board to assist in the carrying forth of the Church's business. Namely, Iola Lacey, Lula Smith, Mattie Carmichael, Shirley Matthews, Maggie Buford, and Mildred Massey(now Mildred Vincent). During the time of this addition to the board, a central air unit was purchased for the Church.
On February 12, 1984, Elder Milton confessed before the congregation that he had received a vision from the Lord that he had done all that he could do and that it was time for him to move on. On the said date, he offered his resignation and it was received by the Church.
Shortly afterwards, a meeting was held, at which time the Church elected Deacon Willie Carmichael, Chairman of the Deacon Board, to act as the head of the Church until the calling of a pastor. During the absentee of a pastor, many members joined other Churches, some fell by the way, while others became spectators and sat to watch what the outcome would be. During the absentee of a pastor, Deacon Willie Carmichael, with the cooperation of a few dedicated and faithful members, did an exceptional job of holding the flock together.
On May 21, 1984, a meeting was held at the Church for the purpose of electing a pastor. Elder Walter L. Anderson was called to be Moderator of this meeting. Brother Jeffrey T. Rainey was elected to serve as the fourth pastor and the first full-time pastor of the Christian Union Primitive Baptist Church. Brother Rainey accepted the call and officially assumed the pastoral office on June 10, 1984. At the request of the Christian Union Primitive Baptist Church, Brother Rainey went before the Presbytery on July 1, 1984, at the Zion Hope Primitive Baptist Church and was ordained. He was officially installed as pastor of Christian Union Primitive Baptist Church on August 5, 1984.
Under Elder Rainey's Administration, six deacons have been ordained. Namely, Fred Dixon(who was ordained on April 23, 1989), Samson Brown and Charlie Stutts(who were ordained on October 18, 1992), and Walter Anderson, Willie Preston, and Joseph Sumpter(who were ordained April 9, 2000). Deacon Travis Bolden united with Christian Union on April 11, 1993 and was officially added to the Deacon Board on June 19, 1994.
Three ministers have been called from the womb of Christian Union. First, Elder Archie Lee Rankins, who delivered his initial sermon on May 17, 1987 entitled "How To Make It Through A Storm" from Mark 4:35-41. He was ordained on October 18, 1992. On March 29, 1998, he was installed as pastor of the Live Oak Missionary Baptist Church. Second, Elder Willie James Carmichael, who delivered his initial sermon on February 12, 1989 entitled "God's Special Deliverance Messenger" from Exodus 3:1-10; Luke 4: 16-20. He was ordained on June 19, 1994 and installed as Pastor of the Mt. Calvary Primitive Baptist Church on March 12, 1995. Third, Brother Daniel Ely, who delivered his initial sermon on April 21, 1996 entitled "You Can Run, But You Can't Hide" from Jonah 1:1-5, now at Zion Hope Primitive Baptist Church. Elder Walter Daniel Rainey, Sr.(father of Pastor Rainey) united with Christian Union on December 23, 1990 and passed this life December 21, 1994. Elder Theodore Golston united with Christian Union on October 6, 1992 and was ordained on August 29, 1993 and installed as Pastor of the Mt. Zion Primitive Baptist Church on October 10, 1993. Brother Clifton E. Shaw united January 12, 1997, now at Mt. Olive Baptist Church, Mauvilla, Alabama. Brother Claude Jones united with Christian Union on April 16, 2000 and delivered his debut message on May 21, 2000 entitled "When The Storm Comes" from Psalms 34:1-4.
On January 9, 1995, Brother Leonard Allen was recommended and received as a Trustee. On April 30, 1997, Brother Albert James was recommended and received as a Trustee. On January 31, 2001, Brother Patrick Ely, Brother Jerry McCants, and Sister Eadie Sanderson, and Sister Dorris Morrisette (deceased) were recommended and received as Trustees. On July 30, 2003, Brother Jonathan Shamburger and Sister Marilyn Stutts were recommended and received as Trustees.
Our outstanding Deacons are Walter Anderson, Travis Bolden, Willie Preston, Charlie Stutts, and Joseph Sumpter. Our outstanding Trustees are Brothers: Leonard Allen, Patrick Ely, Albert James, Jerry McCants, Jonathan Shamburger and Sisters: Iola Lacey, Maggie Buford, Eadie Sanderson, Lula Smith, Marilyn Stutts, and Mildred Vincent.
Under the leadership of Elder Rainey, our Church has grown in:
MEMBERSHIP - Many have been added to our Church. Some have passed on, others have moved on, and many have been dismissed. We are striving not to count members, but to make members count. At present, we have 180 active members.
MINISTRIES - Our Church has been departmentalized into Education, Youth, Evangelism, Music, Hospitality, and Health Departments with Department Chairpersons. We have renamed all "Auxiliaries" to "Ministries." We have leadership meeting each quarter to keep all of our Ministries focused, functioning, and fruitful.
MEANS - We have purchased the property directly behind the Church edifice at 2429 Bragdon Avenue. At the passing of Mrs. Mary Dixon in August of 1984, she willed that Christian Union Primitive Baptist Church have the first bid on the property. The Lord blessed us to purchase this property on the settlement date of July 16, 1985. We purchased the property two doors behind the Church at 2427 Bragdon Avenue on the settlement date of April 19, 1988. We have refurbished our Church edifice with new carpet, pews, pulpit, offering table, tithe box, piano, organ, and copier, PA system, speakers, microphones, roof; baptism robes, and a communion set (including wash basins and towels for our feet-washing ordinance). On November 28, 1990, the Lord blessed us to begin aesthetic improvements, minor renovations, and remodeling in our Church edifice. The work was completed in February of 1991 in excess of $30,000.00. We purchased the properties at 909, 955, and 959 Mobile Street on the settlement date of September 21, 1993. On January 30, 1997, we purchased a Drum Set ($1159.11) to enhance our Music Department as well as our worship. We added two of our youth to our musical staff as drummers in the persons of Christopher Sullivan and Patricia Carlton. On September 6, 1997 we re-paved the Church's Parking Lot for $7,000.00. On November 20, 1997, we purchased a Computer. Computer Desk, Surge, Printer, Fax, and Scanner in the amount of $2,596.90 for Church operations. On December 30, 1997, we began renovating the Dave V. George All-Purpose Facility. This undertaking cost was in excess $125,000.00. We dedicated this facility on Sunday May 31, 1998. We purchased the properties located at 963 and 965 Mobile Street on the settlement date of May 28, 1998. We purchased the property at 961 Mobile Street on the settlement date of January 20, 2004.
MEDIA – On January 29, 2003, we obtained a Website @ www.christianunionpbc.com.
MATURITY - Because of the Ministry, the Ministries, the Messages, and the Meetings, our members are deeper in the Word, drawing from the Worship, devoted in our Witnessing, dedicated to the Work, dispensing with our Wages, and disciples in the World.
Since Elder Rainey has been with us, our Church has grown in Membership, Ministries, Means, Media and Maturity. Though we have grown, our testimony is yet that of Paul's in Philippians 3:13-14, "Brethren, I count not myself to have apprehended; but this one thing I do, forgetting those things which are behind, and reaching forth unto those things which are before, I press toward the mark for the prize of the high calling of God in Christ Jesus."
Our Church history attests to the words of John Newtons: "Through many dangers, toils and snares, we have already come: 'Tis Grace hath brought us safe thus far, and Grace will lead us home."
assignment
COVID-19 Adjustments
The coronavirus pandemic has truly impacted the world at large. Likewise, the 'norms' to which we have long been accustomed are all different now. Listen to Elder Rainey's sermon on Christians adjusting to COVID-19. Be blessed.
track_changes
Building Updates
The Christian Union Church Family has come a long way from whence we started. God has richly blessed our church, establish a strong foundation in our edifice both physically and spiritually and He continues grow, provide and sustain us.
face
Testimonials
Several of our members, visitors, social media followers and neighbors have encounterd life-changing experiences,delved deeper in God's Word and been overcome with God's Love as you've worshiped with us. Click here to share a testimony.
"Go, therefore, and make disciples of all nations, baptizing them in the name of the Father, and of the Son, and of the holy Spirit." - Matthew 28:19
The Church has been elected out of the world and established in the world by Christ. Why are we here? Is there an assignment for this assembly? Is there a charge for this Church? Is there a purpose for this people? Let me answer, in the affirmative, YES! With YES being the answer, how shall we approach the assignment? How shall we carry the charge? How shall we pursue the purpose? It is my prayer that this statement will align and assess our activities, command and channel our course, govern and guide our goals, and manage and mandate our ministry here at the Christian Union Primitive Baptist Church. With the Provision of the Father, the Power of the Son, and the Presence of the Holy Spirit, we shall:
I. Center all Activities in the Word
"All scripture is given by inspiration of God, and is profitable for doctrine, for reproof, for correction, for instruction in righteousness: That the man of God may be perfect, thoroughly furnished unto all good works" (II Timothy 3:16-17). Article II under the Articles of Faith in the Primitive Baptist Discipline states "WE BELIEVE the Scriptures of the Old and New Testaments are the Word of God, and the only rule of faith and practice." Therefore, all of our business shall be based on the Bible. All of our service shall be supported by the Scripture. All of our work shall be weighed by the Word.
II. Commit our Allegiance to the Work
The preacher said "Whatsoever thy hand findeth to do, do it with thy might..." (Ecclesiastes 9:10a). Jesus said "I must work the works of Him that sent Me, while it is day: the night cometh, when no man can work" (John 9:4). Jesus told His disciples "Verily, verily, I say unto you, He that believeth on Me, the works that I do shall he do also; and greater works than these shall he do; because I go unto My Father"(John 14:12). James said "I will show thee my faith by my works" (James 2:18c). We do acknowledge and accept the work the Lord has for us to do. It is a great work. Like Nehemiah, "We are doing a great work, so that we cannot come down" (Nehemiah 6:3a). It is so great a work, that we cannot do it alone. Paul said "For we are laborers together with God..." (I Corinthians 3:9). So, while working with and for the Lord, we will not quash, quench, nor quit because "A charge to keep we have, A God to glorify; A never dying soul to save, And fit it for the sky. To serve the present age, Our calling to fulfill: O may it all our powers engage, to do our Master's will!"
III. Cultivate our Assembly to be Witnesses
"And the Lord said unto the servant, Go out into the highways and hedges, and compel them to come in, that My house may be filled"(Luke 14:23). "But ye shall receive power, after that the Holy Ghost is come upon you: and ye shall be witnesses unto Me both in Jerusalem, and in all Judea, and in all Samaria, and unto the uttermost part of the earth"(Acts 1:8). We cannot expect the sinners to come if the saints do not go. We should bring the bound, carry the cripple, lead the lost, and show the sinner. We cannot wait between the walls, we must canvass our community, examine our environment, look for the lost, search our streets, and witness to the world. "But if our Gospel be hid, it is hid to them that are lost: In whom the god of this world hath blinded the minds of them which believe not, lest the light of the glorious Gospel of Christ, who is the image of God, should shine unto them. For we preach not ourselves, but Christ Jesus the Lord; and ourselves your servants for Jesus Christ. But we have this treasure in earthen vessels, that the excellency of the power may be of God, and not of us" (II Corinthians 4:3-7).
IV. Clearly be Apart in our Walk
"There is therefore now no condemnation to them which are in Christ Jesus, who walk not after the flesh, but after the Spirit" (Romans 8:1). "This I say then, Walk in the Spirit, and ye shall not fulfill the lust of the flesh" (Galatians 5:16). "I therefore...beseech you that ye walk worthy of the vocation wherewith ye are called" (Ephesians 4:1). "As ye have therefore received Christ Jesus the Lord, so walk ye in Him" (Colossians 2:6). "He that saith he abideth in Him ought himself also to walk, even as He walked" (I John 2:6). As Children of God, Christians by Grace, and a Church being Glorified, we are on display for the Divine. We are exhibits for the Eternal. We are lights for the Lord. We are models for the Master. We are samples for the Saviour. Therefore, our walk is a walk of: truth, trust, and triumph. We will walk until God takes us. We will walk into translation, as did Enoch. "And Enoch walked with God: and he was not; for God took him"(Genesis 5:24).
V. Create an Atmosphere for true Worship
"But the hour cometh, and now is, when the true worshipers shall worship the Father in spirit and in truth: for the Father seeketh such to worship Him. God is a Spirit: and they that worship Him must worship Him in spirit and in truth" (John 4:23-24). "Not forsaking the assembling of yourselves together, as the manner of some is; but exhorting one another: and so much the more, as ye see the day approaching" (Hebrews 10:25). To worship, the edifice must be ready, the environment must be reverent, the expressions must be real, the experience must be rewarding, the emotions must be released, and those engaged must be regenerated. May we be founded, faithful, favorable, and fruitful in our mission for the Master.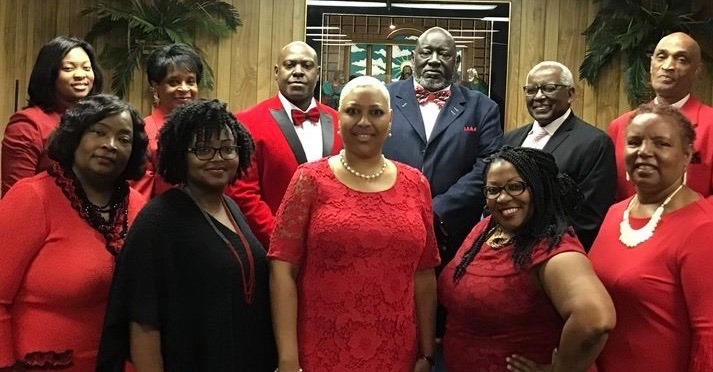 Our Recent Accomplishments
"And all the congregation of the children of Israel departed from the presence of Moses. And they came, every one whose heart stirred him up, and every one whom his spirit made willing, and they brought the Lord's offering to the work of the tabernacle of the congregation, and for all his service, and for the holy garments. And they came, both men and women, as many as were willing hearted, and brought bracelets, and earrings, and rings, and tablets, all jewels of gold: and every man that offered an offering of gold unto the Lord." Exodus 35:20-22
---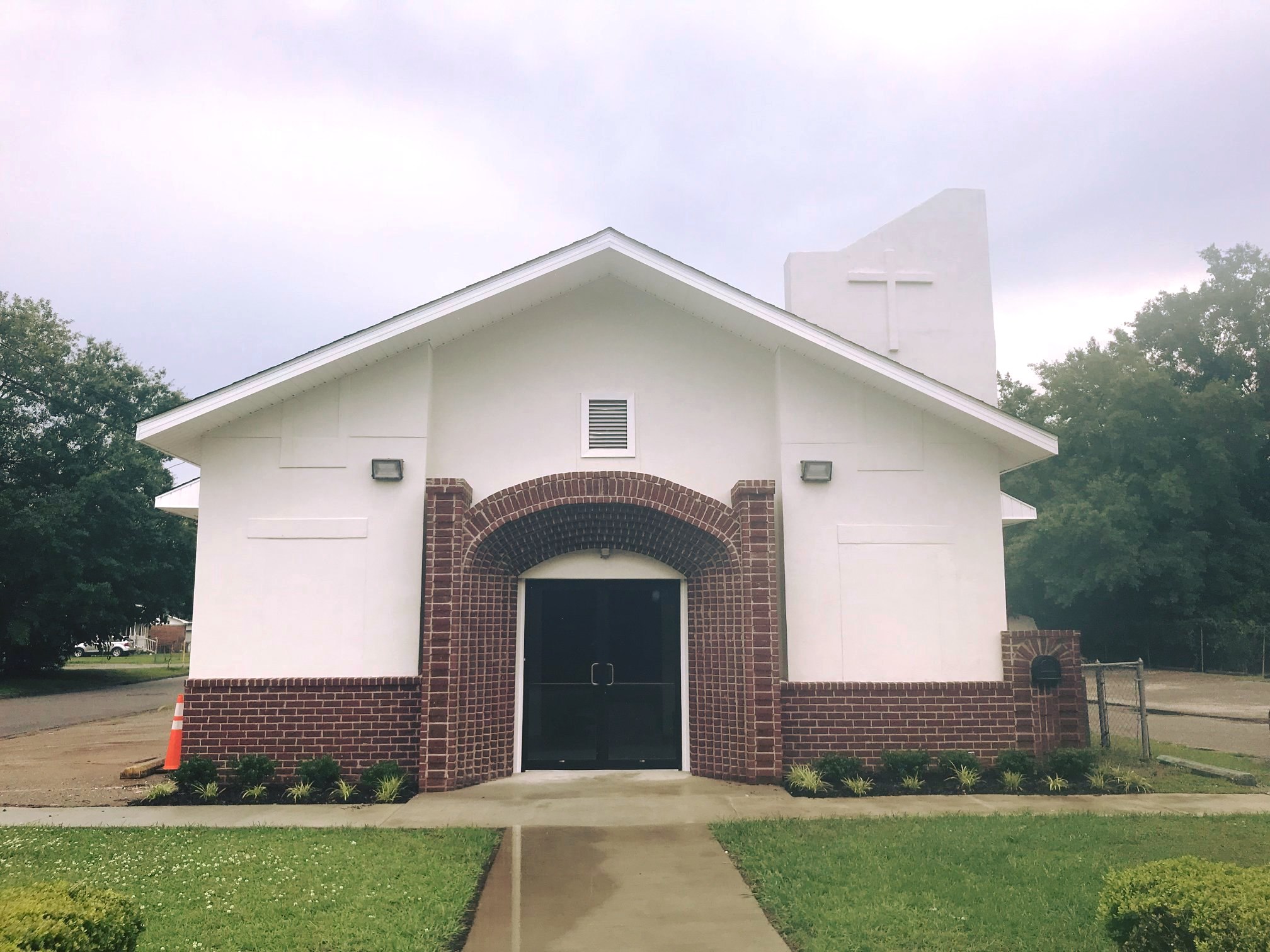 In January 2018, we embarked upon a Facelift project to enhance, embellish, and enrich our Church edifice. By the grace of our Lord, the guidance of our leader, and the gifts of our laity, we have beautified our building. We changed the appearance of the front exterior with a tunnel brick design entrance, stucco finish, and cross, enlarged the foyer to embody and express elegance, added men and women bathrooms, installed a camera and monitor for admittance, purchased new doors for the sanctuary, installed new windows with ecclesiastical emblems, refinished the hardwood floor, reroofed the Church, upgraded the electrical system, breaker boxes, and outlet plugs, added emergency lights for power outages, and put exit signs above doors. We are appreciative to the Almighty for this accomplishment. We dedicated Phase One with an Entrance Service on May 6, 2018.
On Sunday, March 22, 2020, we launched our Virtual Media Ministry. Our Church School Lesson Overview and our Morning Worship can be viewed on Facebook Live Page (Christian Union Primitive Baptist Church) and our Church Website (Christianunionpbc.com) each Sunday Morning at 9:00am and at 9:30am respectively. Join us!
"Obey your leaders and submit to them, for they are keeping watch over your souls, as those who will have to give an account. Let them do this with joy and not with groaning, for that would be of no advantage to you." Hebrews 13:17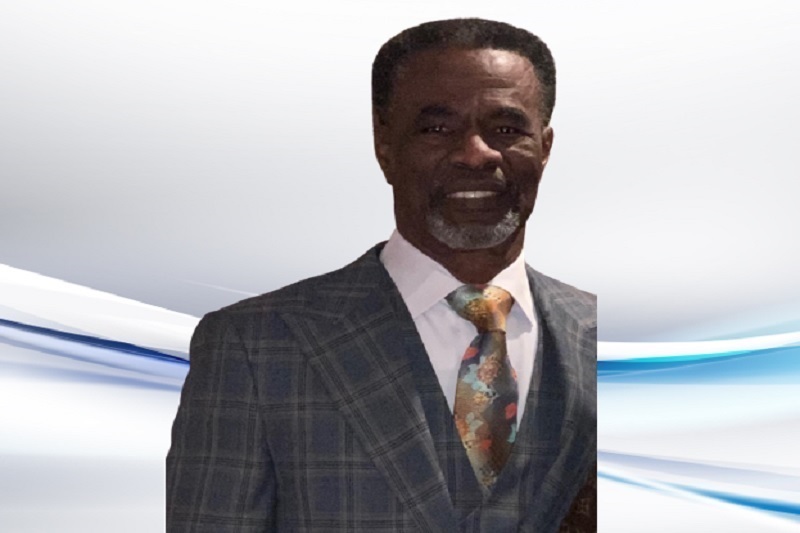 Rev. David Sampey - Asst. to Pastor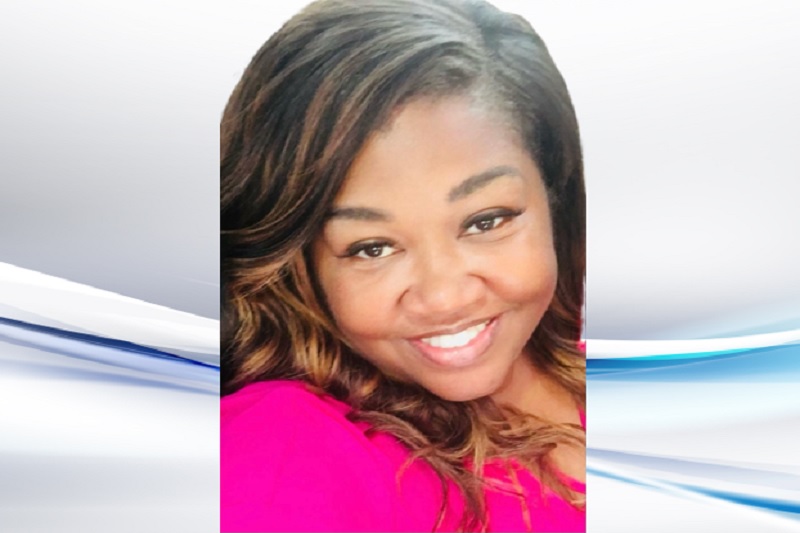 Pamela Green - Pastor's Admin. Asst.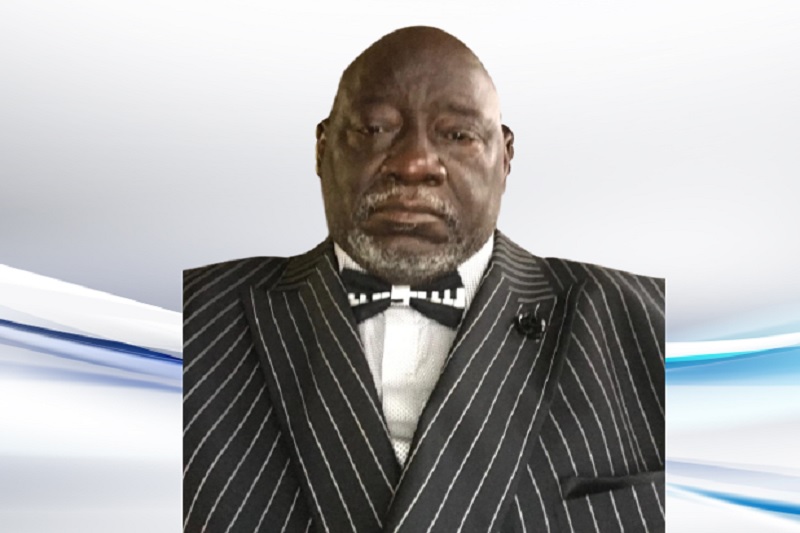 Deacon Walter Anderson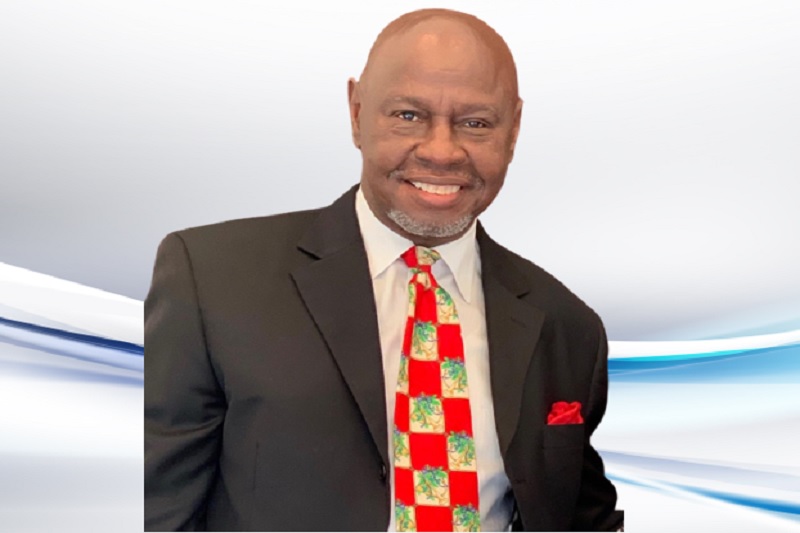 Deacon Travis Bolden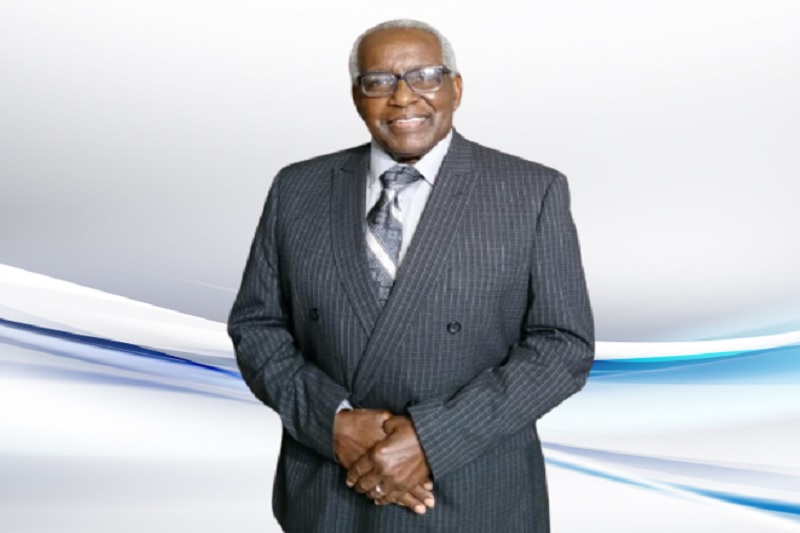 Deacon Charlie Stutts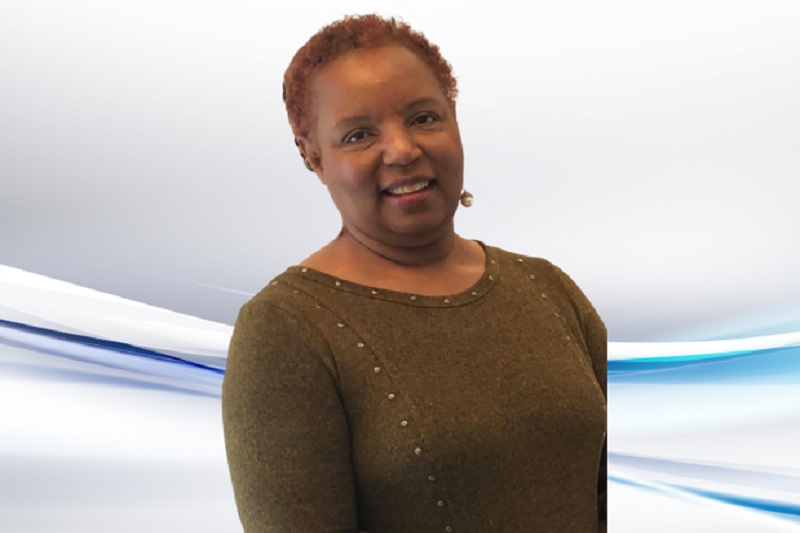 Mother Charlotte Anderson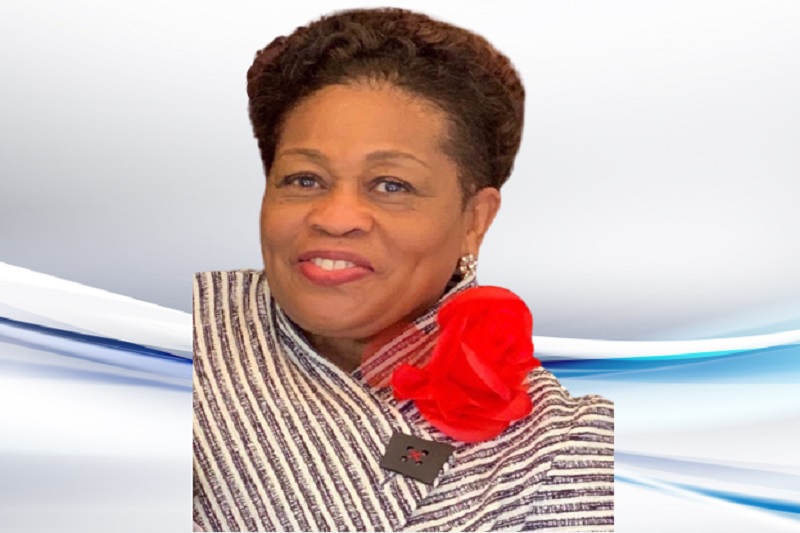 Mother Sandra Bolden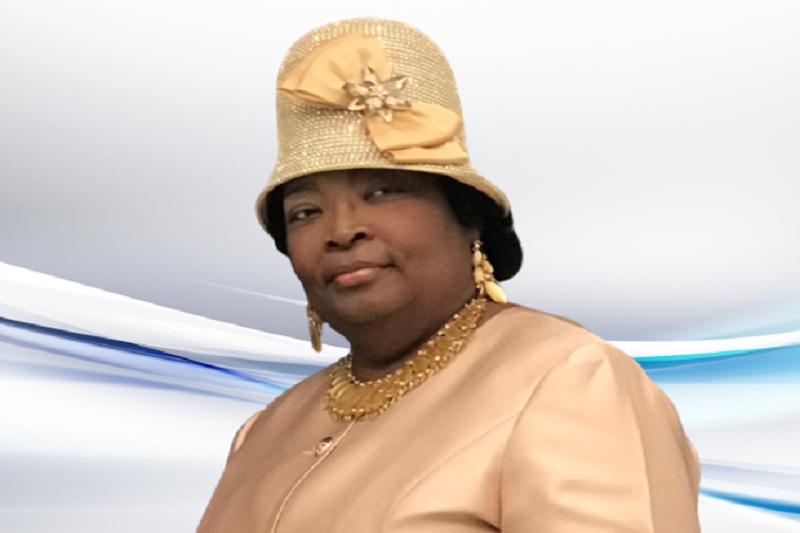 Mother Carolyn Rainey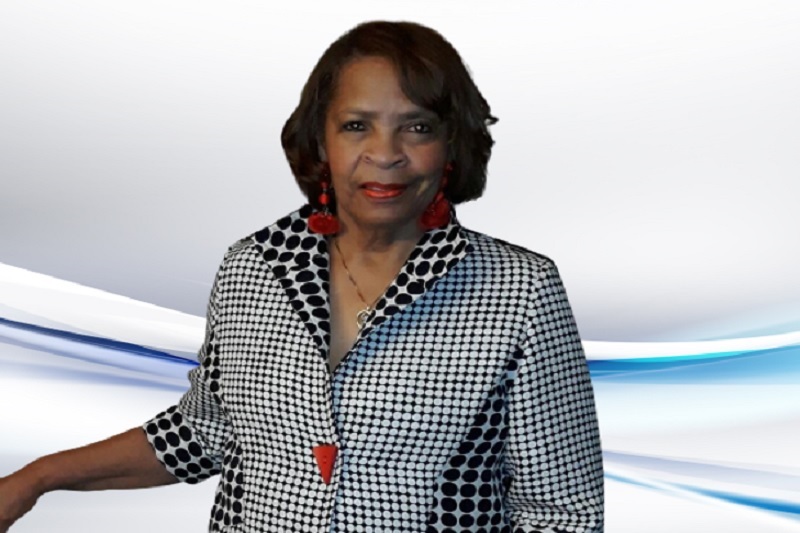 Mother Florence Sampey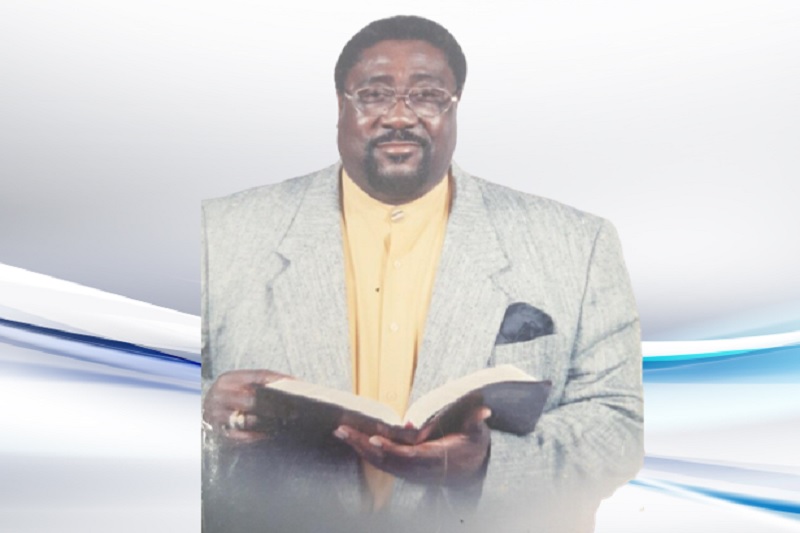 Trustee Patrick Ely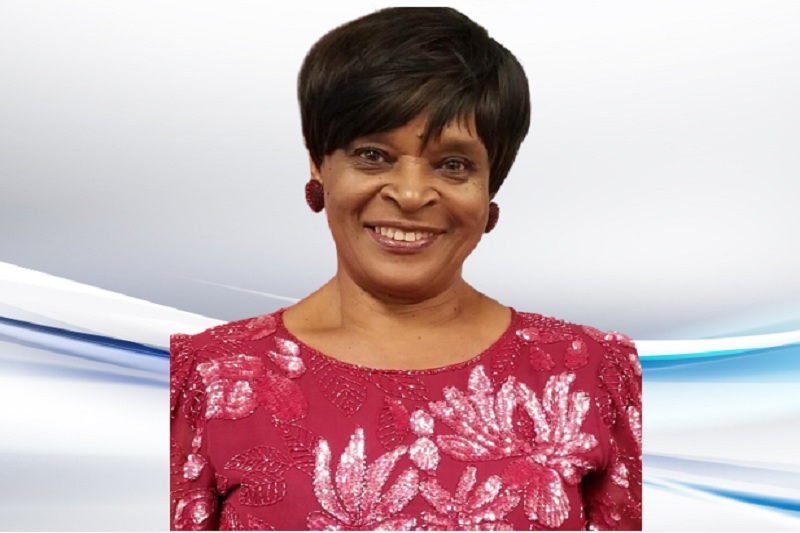 Trustee Maggie Buford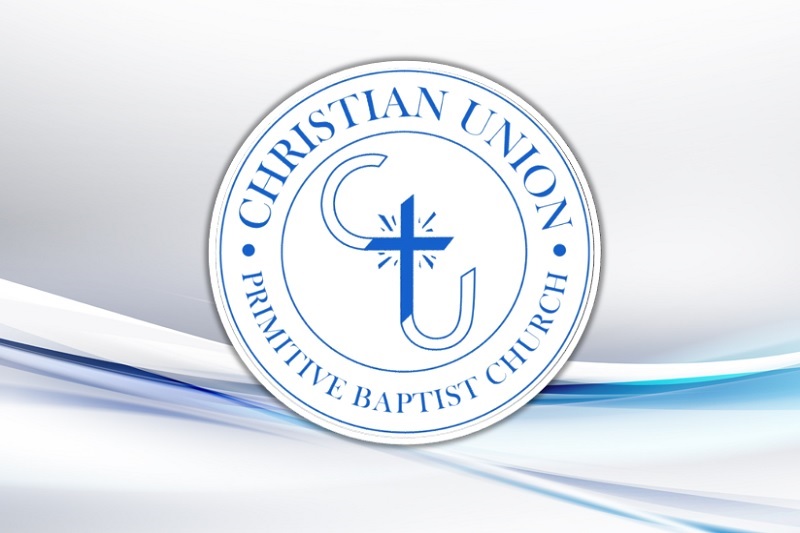 Trustee Fred Hunter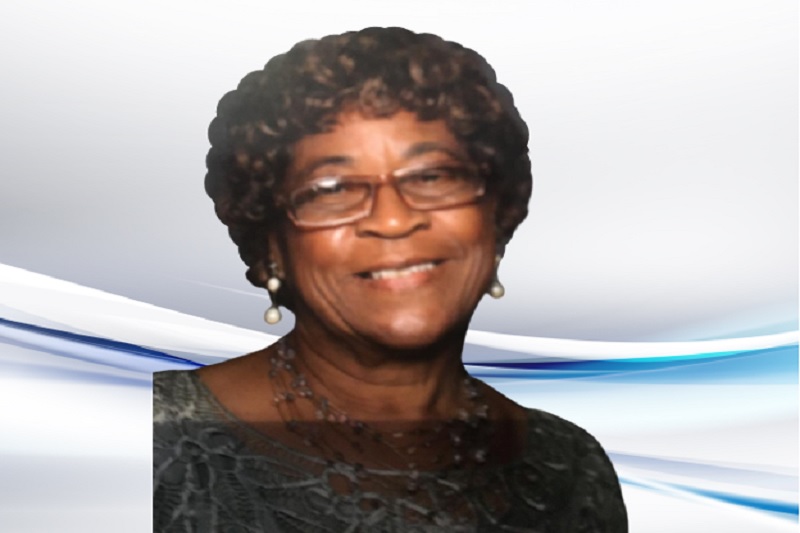 Trustee Eadie Sanderson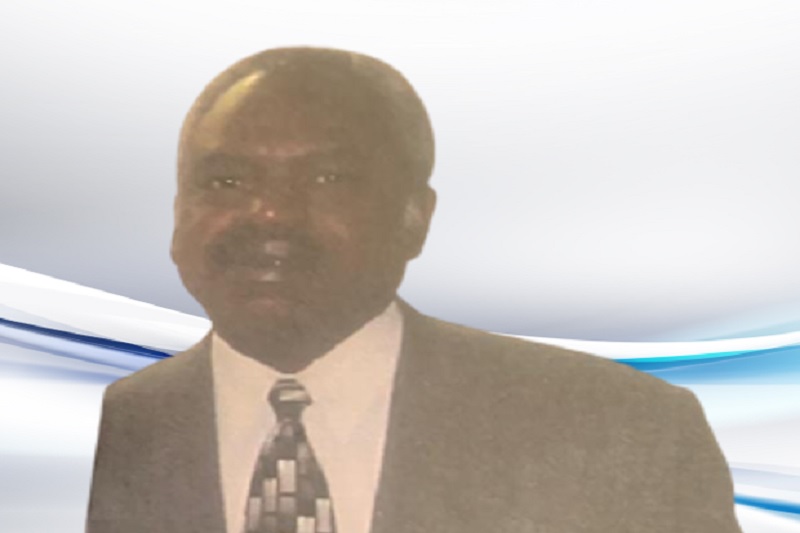 Trustee Jonathan Shamburger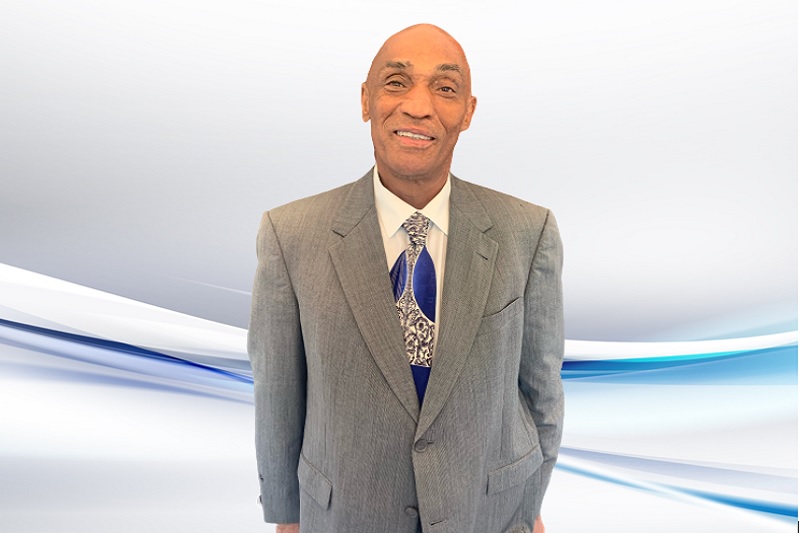 Trustee Larry Snowden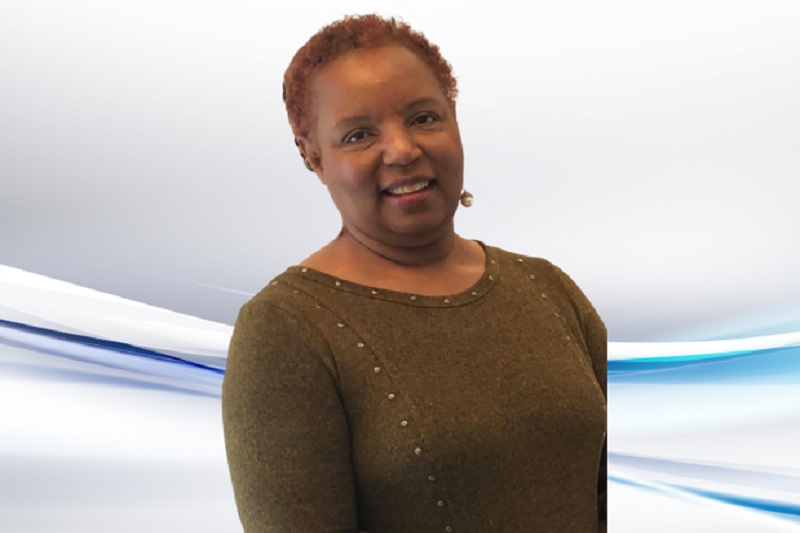 Charlotte Anderson - Education Chair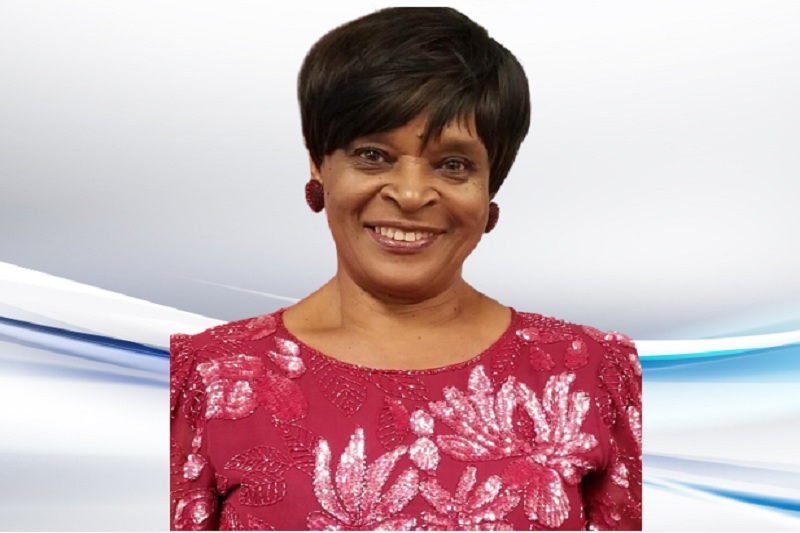 Maggie Buford - Evangelism Chair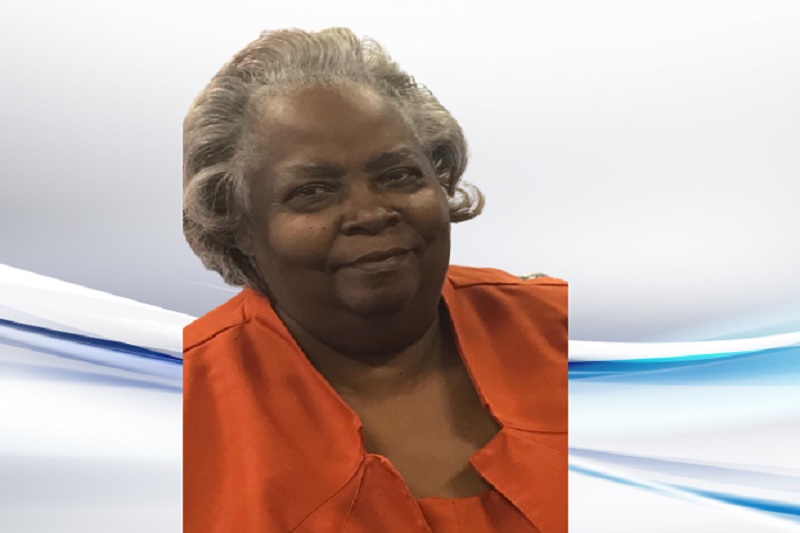 Dorothy Hunter - Hospitality Chair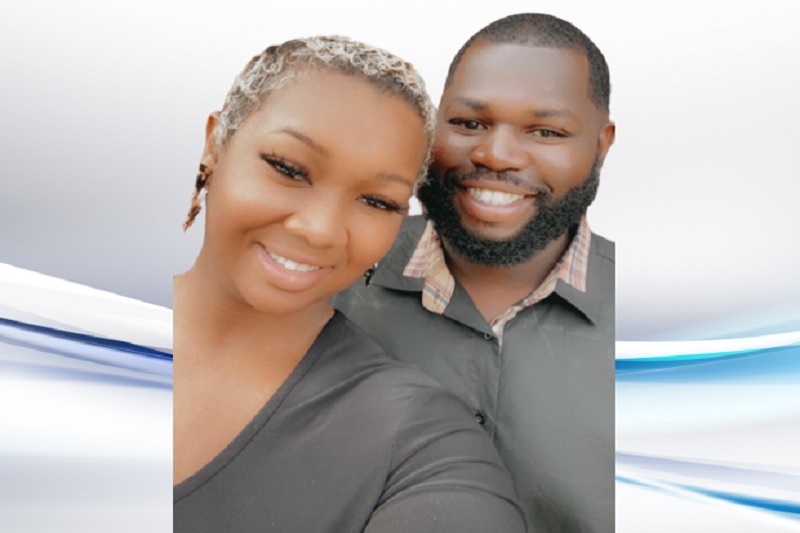 JaJuan & Nadis Chambers - Rec
r
e
a
t
i
o
n
Chair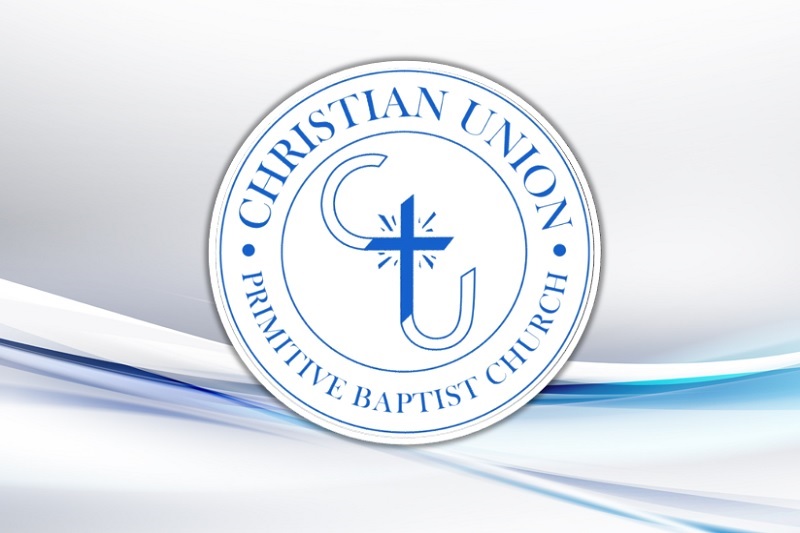 Minister of Music
Get in Touch!
Please send a message and we'll get back to you as soon as possible!
And thank you for taking the time to contact us!